For several years TADS has traditionally produced a calendar, highlighting local scenes of interest together with background historical information.
For 2023 we have chosen as our theme Tadley bygones.

The images highlight places and scenes that have changed significantly or have disappeared altogether: The Water Tower, Tadley; Barn Close Laundry, Tadley; Heath End House; Tadley Library; Pamber Heath bombing; The Rectory, Tadley; Hangar 5, Tadley; Little St Mary's Church, Heath End; St Saviour's Church, Tadley; The Wests' house, 13 West Street, Tadley; Chivers Hostel, Tadley; The Old Malthouse, Tadley; Brewer's cycle shop, Pamber Heath.
Copies of the calendar may be purchased from 5 Church Road, Pamber Heath, RG26 3DP (please phone 07966 095 607 before calling) or ordered for postal delivery using the attached order form.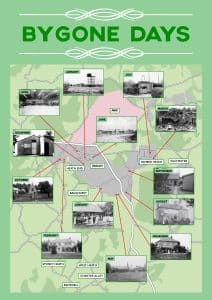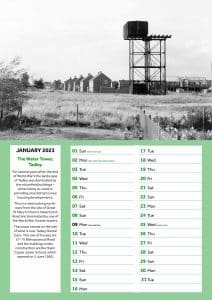 Pages from the TADS 2023 calendar