TADS was founded in 1984 for people with an interest in local history. Our village has a very diverse and interesting past, populated with both benefactors and tyrants. Inhabitants of Tadley were involved in Regicide and the "Parliament Fart" . Tadley has stories of unique exorcisms and ghosts. Stagecoaches used the two local turnpikes and at other times balloons and planes crashed locally. Spitfires were assembled in Hanger Road. Past plans have even included flooding much of the surrounding area and building a tunnel under Tadley. It is a place where rural crafts excelled and where Oxford and Eton fought for land rights.
---
"Humour in Genealogy" a  talk by Chris Broom
8pm April 21st 2021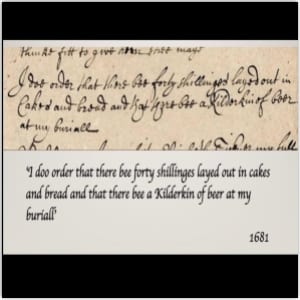 With the emphasis on humour, this is a light-hearted walk through a variety of genealogical records, spiced with commentary from classic comedy acts of the 1970's. The content is also designed to reinforce the value of scrutinising original documents, both for the additional information and pointers to further research they often contain.
Join Zoom Meeting – Free Access
8pm April 21st 2021
Meeting ID: 865 4888 6426
Passcode: 048215
---
Become a full TADS Member/ Renew your annual membership

Annual subscription to the society is ₤20.00 
Also see our Facebook Page and Facebook Group
---
---
UPCOMING EVENTS
____________________________________________