On  16th Sep 2020 Colin Oakes gave an online talk entitled "Never had it so good"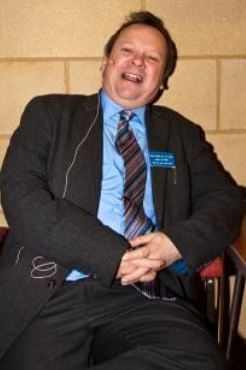 Colin Oakes is an archaeologist and a London guide who has significant knowledge of London's history and  superb delivery skills. In the past he has talked about Dickens' Childhood, The London Docklands and Downing Street.
In this talk he discussed cultural changes  in London from 1957 to 1963, starting with Harold MacMillan's famous quotation "Most of our people have never had it so good".
Given this was the time of political satire with the start of 'Private Eye' , 'That Was the Week That Was' and the 'Profumo Affair' starring(?) Christine Keeler and Mandy Rice Davies with  its huge effect on the government of the day. Men's trousers had turn-ups and jackets could be double-breasted in the 50s,  after clothing coupons ended. Likewise petticoats were worn by the ladies under full skirted dresses. Denim was no longer considered to be 'workwear' with jeans being worn by teenagers. Teddy boys had quiffs and wore velvet collared jackets, with bicycle chains and fish hooks under the collar, so that they were ready for a fight.
Young people were enjoying skiffle and rock and roll in the coffee bars which sprang up in every town. After rationing finished, international cuisine became popular, people were becoming more adventurous and eating in Chinese, Indian and Italian restaurants. Although Lyons Corner Houses and the new Wimpy bars were still popular.
The weather included the big freeze of 1962/63, with coal burning  a significant problem, contributing to the London 'smogs' until the Clean Air Act 1956, which was not effective until 1963.